Live Video Camera Solution with Overlay ready
Finally all components come together the Overlay Video Transmission Solution is Mounted under the Mikrokopter and shows the right data. The PCB's have just the right size to hold a small 9g servo to compensate the nick axis movements.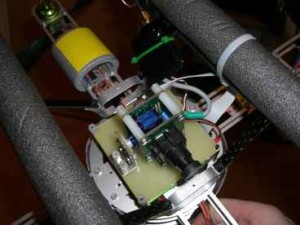 The Video Transmitter is attached to the landing gear (black box in the upper middle of the picture.