Long time no post. I was moving to the new house (and the new 40 m2 workshop) and we were busy on working on the Conrad Copter extension boards coming out soon. Too much stuff was happening during the last year to keep this blog up to date.
This time I would like to draw your attention to a amazing Quadrocopter project using the Conrad platform. However it's not a CoCo anymore it's something much more powerful, but it is still using the CoCo Frame and BLC's. Better Sensors and a ATOM Processor provides enough power to do real image processing and better processing of the sensors.  
Find out more: Â http://quadro.fst.tu-harburg.de/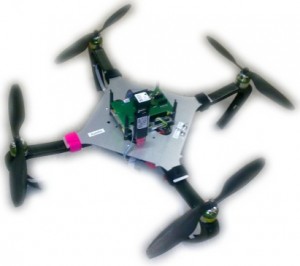 The TUHH Quadrocopter with 450er frame and "Stabiplatte". Looking forward to see it flying soon!